Vanguard (JAP) Vol.6 Booster Packs will be released today!!
Are you ready to take on new challenges ahead?
Stand Up, the Vanguard!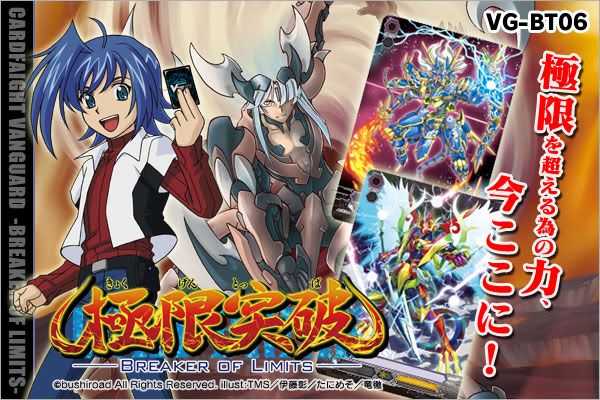 $3 per pack ( of 5 cards) / $80 per box of 30 packs
Players who play English Vanguard will be delighted to own one of these:
Pre-constructed 50-cards (ENGLISH) decks of the 2 new clans-
Gold Paladin and Narukami will be on sale today as well!
Now you can stand head to head with the Japanese counterparts! - $18 ea
Above mentioned items will be on sale today (27th April) after 3.30pm.
Cheers!
YanJie::..
Rapid Culture
Funan DigitaLife Mall
109 North Bridge Road
#05-18 S(179097)
tel: 6336 4963
email: rapidculture@yahoo.com
+ We are now on FaceBook! Search for "Rapid Culture" and connect with your Page by clicking "Like".